Natalie Glenister
Posted on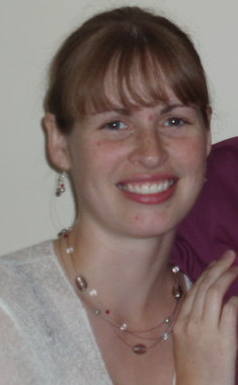 Acted as one of the three judges in the 2013 'Flashy Shorts' Competition.
2nd Place Runner-up in the 2012 'Flashy Shorts' Competition with her short story entry Duck-egg Blue.
What's new since the last time we met?
I'm currently enjoying another passion of mine - busy teaching music, whilst in the research stages of a story idea I had a while back – planting the seeds from which I'm hoping my first novel will grow.
What was your latest publication?
What are you working on at the moment?
The beginnings of my first novel……
What are you currently reading?
Diana Gabaldon's An Echo in the Bone from the Outlander Series following a woman called Claire who has travelled through some standing stones in the Highlands of Scotland to a place about 300 years in the past. The books are set amongst prominent historical events not only in Scotland but also in France and now in pre-independence America.
What are your hopes for the future?
To be able to balance work with more time to follow my other passions and interests.
What advice can you offer to anyone wishing to follow in your footsteps?
Write down as much as possible, whether it's in a diary, or just little notes and observations in a notebook. Watching people, the little habits, nuances, movements and reactions can make for great and more importantly believable characters in your writing.
Where can you be found online?
My story 'Duck Egg Blue'can be found on Good Guy Publishing and in the Flashy Shorts Kindle Collection, which is available on Amazon.
Many Thanks Natalie