Allison Davies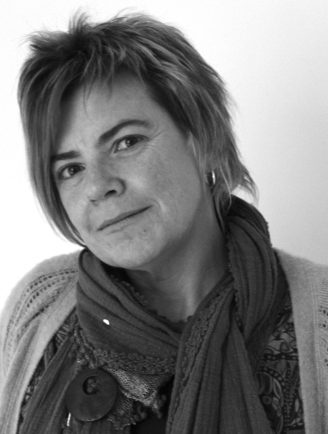 Acted as one of the three judges in the 2012 'Flashy Shorts' Competition.
Author of the Play 'Toast' showing at the Stockton Arc, as part of the Short Sharp Festival Saturday 19th May.
Tell us a little bit about you:
I'm a female, short, I like to write and I don't like whelks. Will that do?
What do you like most about writing?
Most of it, from getting the first whisper of an idea to finishing a piece and all points between. (Well, may be not the editing, especially when you're on draft 7) It just fits, like putting on a favourite pair of boots. Plus, if I like I can do it at 6 am with toast in my hair.
Is there anything you dislike about writing?
Only that I wish I'd committed to it sooner. I've written since I first got my fat little fist on a pencil aged 3 and if I don't make time for it I am not pleasant to live with. Oh, and sometimes I have to take the toast out of my hair and be vaguely presentable.
What are your strengths and weaknesses as a writer?
I come up with ideas at the drop of a hat, though I can get distracted so it can can take me a while to execute them. As far as prose goes, I'd love to be a faster writer as it takes me ages to build up the word count, though once I'm gripped by a story I think of little else. When I'm writing drama I find it easier to get into a groove and can turn out a first draft pretty quickly.
I've been told I have a good ear for dialogue and that I write rounded, believable characters. People seem to like my poems too.
What inspires you to write?
Anything! From the blurb on the back of a cereal packet to an overheard conversation. Friends, family, the state of the world, people I meet, places I travel, things I eat, watch, wear, feel; it's all fair game. "The lights only come on when you come in." (That's from the door of the loo in my local supermarket).
Which author(s) would you say have most influenced your writing?
I read a lot of Asian authors so I guess that must have an impact. People like Rohinton Mistry, Amy Tan and V.S. Naipaul really get the juices flowing. They're all about character and emotional journey.
I also read a lot of poetry and this month have kept "Whistle" by Martin Figura close at hand. It's excellent!
What are you reading at the moment?
I always have more than one book on the go. Currently I'm reading the latest Granta magazine, "Sacred Economics" by Charles Eisenstein and "Hope & Glory" by Stuart Maconie.
Which three books would you list as your favourite all-time reads?
That's a hard one. Today I'm going to choose "Chasing the Monsoon" Alexander Frater, "India: The Road Ahead" Mark Tully and "A House for Mr Biswas" V.S. Naipaul. I got into Naipaul at school and it was his books that made me determined to keep writing.
Do you have a preferred genre or particular style you apply when writing?
Somewhere in the realms of modern literary fiction - at least when I'm writing prose. When it comes to drama I like Brechtian theatre, so no fourth wall. My stories tend to be about the emotional journey of the characters as I'm fascinated by the events that shape us and make us who we are.
What are you working on at the moment?
I've just finished a short play which will be performed at ARC in Stockton at the weekend. There's plenty of scope to take the story further so I've begun looking at it with a view to turning it into a full length theatre piece or a radio play. I'm also working on a novel and a series of poems, as I'd like to get a collection or at least a pamphlet out.
Any thoughts about e-books and e-book publishers?
If it works, do it. A number of authors have been 'discovered' online and as long as you find a publisher who has your best interests at heart it's well worth pursuing. The key is to do your research so that you end up working with someone you can trust and who has a good reputation. (Like a certain gentleman at Good Guy Publishing).
Do you have any advice for aspiring writers?
Accept criticism. Be prepared to trash stuff that doesn't work.
Try new forms. Attend classes, workshops, whatever it takes. Explore until you find your voice. Write as if your life depended on it.
What are your hopes for the future?
To always have a story to tell. To keep honing and developing my skills and to continue being published/performed etc.
Where can you be found online?
I also have a blog at foundpoet.com, but I don't visit it very often so be prepared to be underwhelmed!
Many Thanks Allison